Scholarships for Indigenous students
Our scholarships for Indigenous students work to address the education inequity faced by Indigenous peoples in Alberta by making post-secondary studies more financially accessible.
The $1,500 awards are based on scholastic achievement, financial need and community involvement. Scholarship recipients are selected by an external committee with expertise in academia and Indigenous education.
We offer 2 types of Indigenous scholarships:
Indigenous students
We award 3 scholarships annually to students who are completing their high school education and entering their first year of post-secondary study at an accredited institution.
Apply now
Mature Indigenous students
We award 6 scholarships annually to individuals, deemed as mature by their post-secondary institution, entering their first year of study at an accredited institution.
Apply now
The application process is now open until January 31, 2024.
Eligibility criteria
Applicants must be a member of a First Nation or band, or have Inuit, Métis or Indian status as referenced on the Indigenous Services Canada website.
Applicants must be residents of Alberta and have lived here for the past 12 months.
Applicants must be enrolled in the first year of any full-time post-secondary certificate or diploma program of 2 or more years duration at an accredited post-secondary institution.
All applicants must clearly describe their community involvement, personal goals and financial need, and submit 2 reference letters for evaluation.
Accredited post-secondary institutions
Alberta College of Art and Design
Ambrose University College
Athabasca University
Augustana Faculty, U of A
Bow Valley College
Burman College
Concordia University of Edmonton
Northwestern Polytechnic
Keyano College
The King's University College
Lakeland College
Lethbridge Community College
MacEwan University
Maskwacis Cultural College
Medicine Hat College
Mount Royal University
NAIT
Norquest College
Northern Lakes College
Olds College
Old Sun Community College
Portage College
Red Crow Community College
Red Deer Polytechnic
SAIT
St. Mary's University
University of Alberta
University of Calgary
University of Lethbridge
University nuhelot'įne thaiyots'į nistameyimâkanak, Blue Quills
Yellowhead Tribal College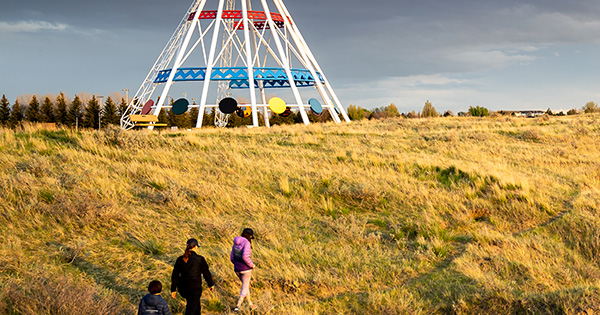 A spiritual approach to healing
Hear from 1 of our recent Indigenous scholarship recipients, Zoe Kreutzer, about how a debilitating injury and subsequent care changed the course of her life and led her on a new career path.
Read more on the blog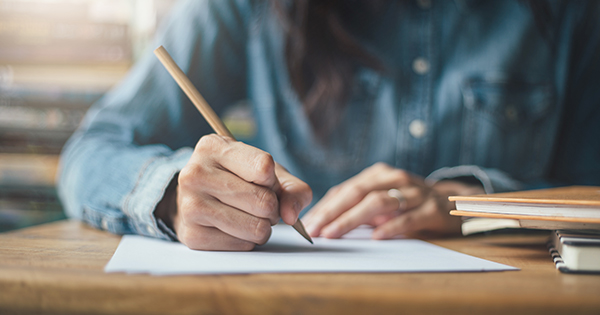 Learning and growing towards a bright future
Hear from one of our recent Indigenous scholarship recipients, Luke Pambrun, and learn about his inspirational journey towards a brighter future through post-secondary education.
Read more on the blog
Luke Klug, 2022 recipient of an Alberta Blue Cross® Indigenous scholarship
Meet Luke Klug, a member of the Chipewyan Prairie First Nation band and kinesiology student at the University of Alberta. He learned about our Indigenous scholarship program from his uncle, a coordinator for the Athabasca Tribal Council. As a recipient of one of the 2022 Alberta Blue Cross® Indigenous scholarships for mature students, we're proud to share his inspiring story.
"Receiving this amazing award has allowed me to devote more of my time to my studies and less to working, so I don't have to stress about paying my rent and supporting my son," said Luke.
After completing the Personal Fitness Trainer program at NAIT, Luke became inspired to become a physiotherapist and help people move without pain. When he was 16, he suffered a knee injury and underwent eight years of medical appointments, tests and medications until he finally found a physical therapist who was able to help him overcome the injury and relieve his pain. After being involved in a serious car accident in 2019, he decided to stop making excuses and go back to school.
Luke places a high value on his physical well-being quite highly, working out six times or more a week. He also enjoys riding his motorcycle and playing video games in his spare time. He operates a personal training business and has spent countless hours researching and speaking with physical therapists and medical professionals to be able to provide the best results for his clients.
Luke's also spent time giving back to his local community by sitting in on group therapy sessions for youth, where he provides first-hand experience and offers a unique perspective. "This has been a very rewarding experience for me in ways that are hard to articulate with words," he explained.
Studious and hardworking, Luke intends to apply for the University of Alberta's Rehabilitative Medicine program, which is among the best in the world. After graduating as a physical therapist, Luke plans to open a clinic and hire other therapists, creating the freedom for him to travel and learn more about the human body.
Was this information helpful?
Thank you for your feedback