Scholarships for Indigenous students
Our scholarships for Indigenous students work to address the education inequity faced by Indigenous peoples in Alberta by making post-secondary studies more financially accessible. Scholarship recipients are selected by an external committee with expertise in academia and Indigenous education.
The $1,500 awards are based on scholastic achievement, financial need and community involvement.
Application deadline: The application process is now closed. Questions about the scholarship can be sent to scholarships.indigenousstudents@ab.bluecross.ca.
The application process is now closed
Saige Arcand: an Indigenous woman who's learning new ways to support her community
Meet Saige Arcand, a proud Indigenous woman from the Alexander First Nation. Saige is a mother to two beautiful daughters—who she attributes as her biggest motivation. Saige is also a recipient of one of the 2021 Alberta Blue Cross® Indigenous scholarships and says she appreciates having a little extra help to relieve financial stress.
Saige always knew she wanted to pursue an education that would help her attain the skills and knowledge to better serve her community. With 10 years experience as a community worker, it made sense that her next educational goal would be to get her Native Studies degree as it aligns perfectly with her larger career goals.
"As an Indigenous woman growing up in an urban centre and away from my homelands, I often felt disconnected from my culture and my identity," Saige tells us. "As a teenager, I sought out places, people and programs to help me connect to my roots. It was through the arts where I found myself. This is why I have dedicated the past 10 years of my life developing arts-based events and workshops to help urban Indigenous youth reclaim their identity and roots."
Saige is the founder and chief executive officer of Inspired Iskwew Personal Development Coaching and Inspired Iskwew Designs. She is motivated and dedicated to inspiring the lives of our Indigenous people by sharing life skills that promote healthy self-esteem, positive body imaging and encourage self-love so they can fearlessly pursue their goals and dreams.
Saige's work spans across various elements of workshop facilitation, project management and freelance makeup artistry. Her most recent work is in the field of life coaching for the success of Indigenous youth and women. "When I teach, I draw upon my own life experiences to bring value to my work, while remaining true to my authentic self," Saige explains.
As a youth, Saige battled and overcame self-esteem and body image issues, as well as trauma and depression. These experiences inspired her to develop and deliver workshops aimed to empower people to transform their mindset, enhance their self-esteem and leave with the confidence to reach their full life's potential.
"I have been very blessed to do such meaningful work over the past years serving the Indigenous community. I absolutely love working with our people and connecting with them through sharing connection that breeds laughter, love and many emotions," she says.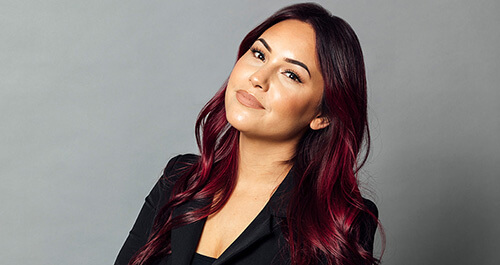 Noella Steinhauer Photography
Accredited post-secondary institutions
Alberta College of Art and Design
Ambrose University College
Athabasca University
Augustana Faculty, U of A
Bow Valley College
Burman College
Concordia University of Edmonton
Fairview College / Grande Prairie Regional College
Keyano College
The King's University College
Lakeland College
Lethbridge Community College
MacEwan University
Maskwacis Cultural College
Medicine Hat College
Mount Royal University
NAIT
Norquest College
Northern Lakes College
Olds College
Old Sun Community College
Portage College
Red Crow Community College
Red Deer College
SAIT
St. Mary's University
University of Alberta
University of Calgary
University of Lethbridge
University nuhelot'įne thaiyots'į nistameyimâkanak, Blue Quills
Yellowhead Tribal College