In fulfillment of our social purpose and our unique legislative mandate, Alberta Blue Cross® is committed to supporting Albertans to live your best life. We not only want to be with you through every age and stage of life, we want your life to be better because we're in it.
We are committed to the communities we serve and our commitment includes ensuring wellness is accessible for Albertans. Through partnerships, programs, our people and support for relevant research, we create a meaningful impact in our communities.
We believe everyone deserves to live well
We recognize that wellness is different for everyone. We provide communities with the tools they need to support their wellness journeys. For kids, that might mean learning healthy habits through an in-school program. For youth and young adults, that can be scholarships to assist them in pursuing further education. For adults facing chronic health problems, that could involve learning what lifestyle changes could bring positive results. For seniors, this can mean practicing longevity through physical and social programming.
Programs for kids
Scholarships for young adults
Lifestyle changes for adults
Social programming for seniors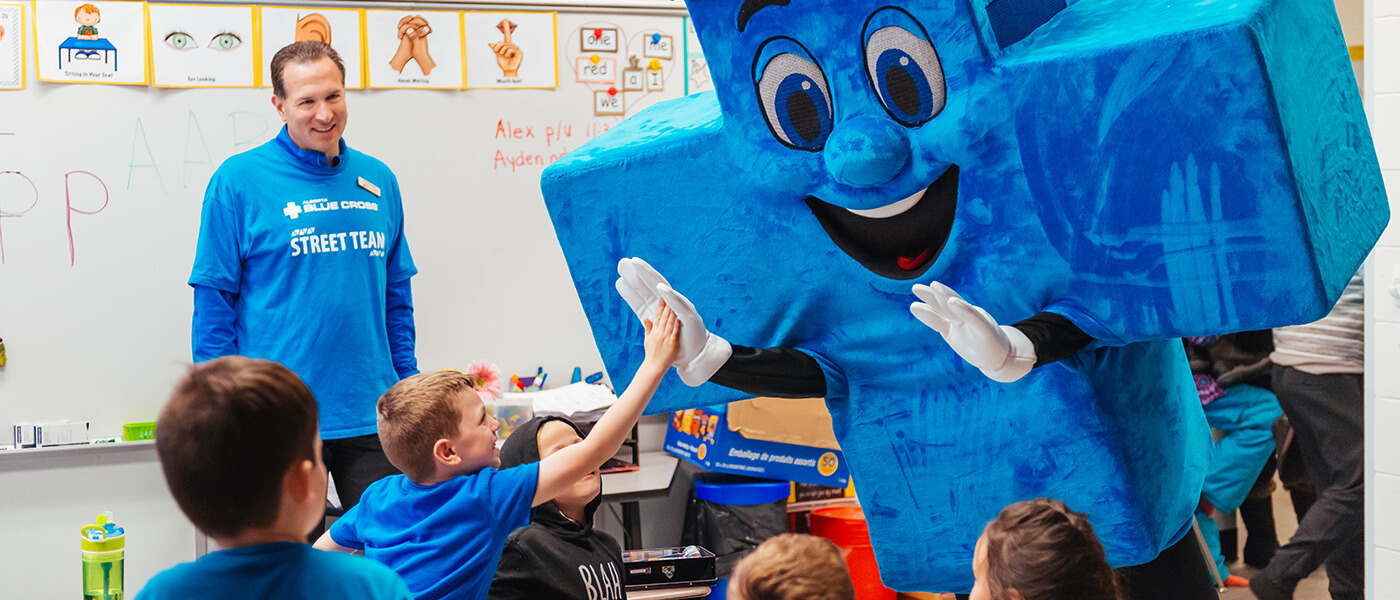 Every step of the way, every age, every stage—we are here as your partner in wellness.
Empowering Albertans to live their best lives
Our social purpose, empowering people to live their best life, connects our vision, mission, values, and strategy. It's a key reason our employees come to work every day and why our organization exists.
Empowering Albertans to live their best lives means something different to everyone. From a community standpoint, this means delivering health and wellness programs, working hand-in-hand with organizations serving the community and equipping our employees with the resources to make a difference.
ABC Benefits Corporation Foundation
Funding for our community involvements at Alberta Blue Cross® comes through the ABC Benefits Corporation Foundation, drawing upon interest from $15 million in endowments from Alberta Blue Cross®.
Created in 1998 to celebrate the 50th anniversary of Alberta Blue Cross®, our community foundation is overseen by an independent volunteer Board of Directors.
The ABC Benefits Corporation Foundation provides Alberta Blue Cross® with a mechanism to support community investments on a sustainable basis with funds that otherwise may not be available.
Action on Wellness
In 2018, we introduced our internal Action on Wellness Fund to accelerate the advancement of our commitment to wellness through partnerships, products, services and research.
Through this fund, we are able to invest in and deliver new and innovative wellness solutions to support our customers and communities.
Was this information helpful?
Thank you for your feedback